The 8th Annual Keller Cove Swim
September 23rd, 2017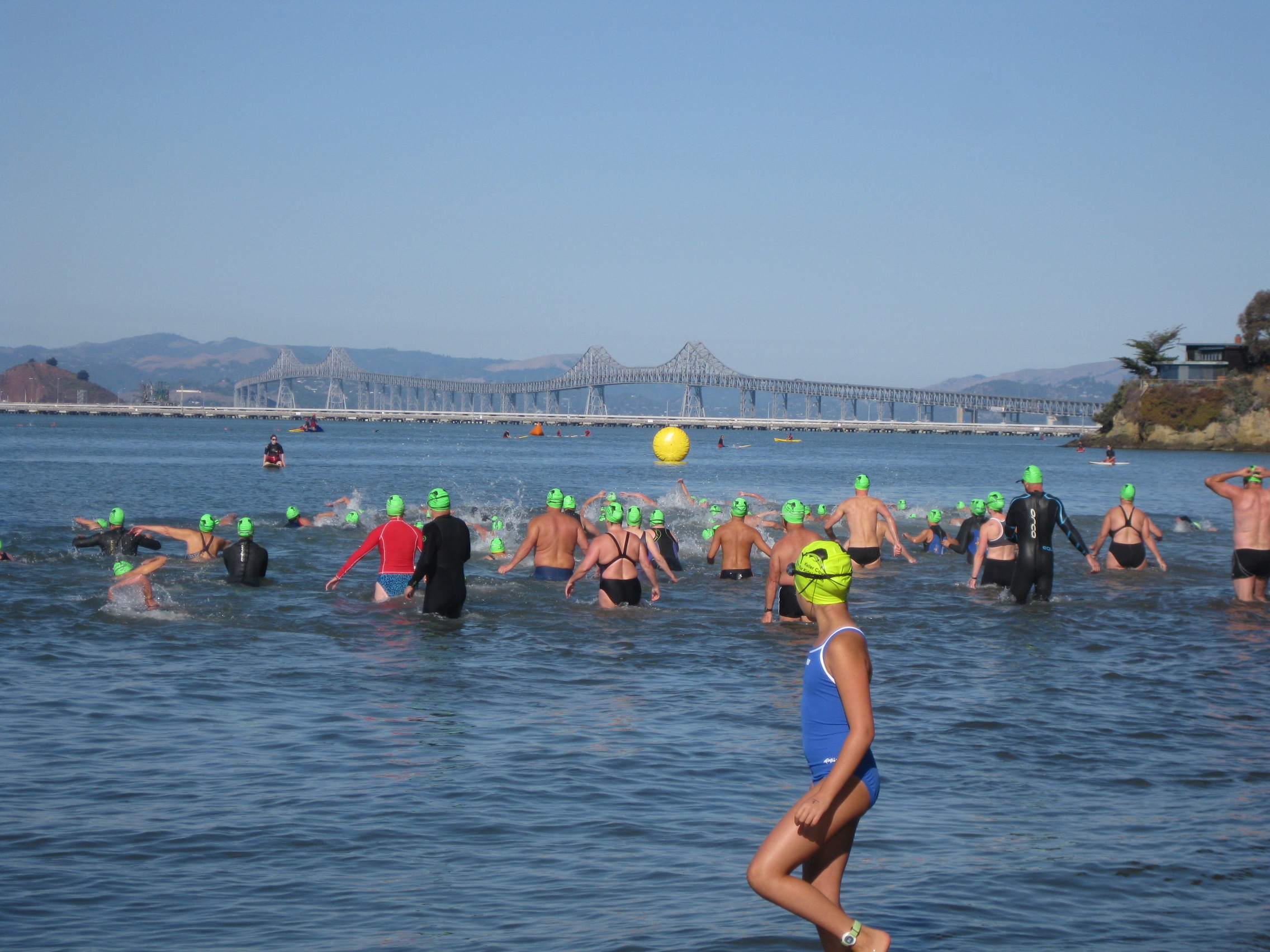 In 2010 Richmond Swims held its 1st annual Keller Cove open water swim as a fundraiser for the Richmond Sailfish Swim team.  Our first swim had 68 swimmers taking the Plunge, since then the swim has grown and in 2015 and 2016  we had around 300 swimmers participate.  This unique swim offers swimmers the chance to swim 1/2 mile, 1 mile, and 2 mile races in the beautiful San Francisco bay. 
Click below for videos of the Keller Cove swim:
East Bay Open Water Swim
The East bay open water swim group is comprised of swimmers from all over the bay area who enjoy swimming in the San Francisco bay.  This informal group swims 2-5 times per week at Keller Beach in historic Point Richmond.  Swimmers swim year round with and without wetsuits, and is open to anyone who loves to swim!  Visit this group at http://groups.google.com/group/east-bay-open-water-swim?hl=en.