For the third year in a row, Richmond Swims is offering low-cost adult swim lessons at the Richmond Plunge. The sessions are twice a week for 3 weeks for a total of 6 lessons, cost is $15 total (free for Richmond city employees) and includes a swim cap. The lessons are small group, maximum of 6 students per instructor.
Funded by a grant from US Masters Swimming Saves Lives Foundation, adult lessons are available in 3 week sessions:
March 1st – March 18th
March 29th – April 15th (includes WCCUSD Spring Break)
April 26th – May 13th
May 24th – June 10th
With multiple lesson days and times:
Tu,Th: 5-6pm
Tu,Th: 6-7pm
W,F: 5-6pm
W,F: 6-7pm
For students currently signed up for a 2016 SSL session, please download and fill out the mandatory forms at the bottom of the page and bring them to your first lesson.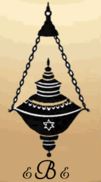 SSL Registration Form
SSL Health and Medical History Form
SSL Photo Consent Form